InteliWound will deliver Value-Based Wound Management through telehealth services, while leveraging machine learning to provide clinical and logistical support, wound care education, and remote patient monitoring.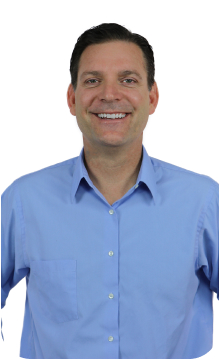 Tom Forgeron
Founder & CEO
Tom Forgeron is founder and CEO of Synergy Wound Technology, a wound care management company, focused on technology, supplies, and equipment.
A seasoned executive with significant healthcare and medical device industry experience, Forgeron is a Medicare and private insurance product billing expert. Prior to founding Synergy Wound Technology, he was co-founder and VP of Sales at LifeWalker Mobility Products. For 10 years, he also founded and operated a durable medical equipment and supplies business, with a focus on vascular compression pumps, among other DME products.
Forgeron has more than 20 years of experience in the healthcare field, including 10 years in the medical device industry and 15 years of sales and management experience. In various roles, he has managed increasing responsibilities and oversight of territories, staff training, customer and market needs analysis, including the execution of presentations, negotiations, and program development and implementation. Forgeron has the proven ability to effectively analyze markets, target new areas of highest return and develop strategies to obtain and maintain sales goals.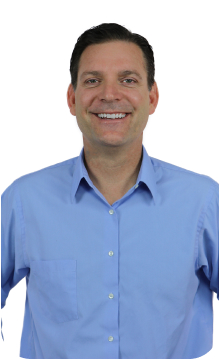 Healthcare executive with 17 years of wound care supply chain experience, Medicare & private insurance billing, and international business development.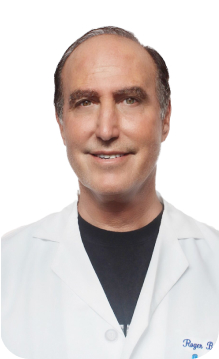 Wound Care expert and key opinion leader with over 21 years of wound care practice and research.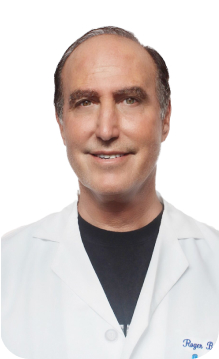 Roger Schechter, MD
Founder & CMO
Roger Schechter is founder and Chief Medical Officer of Synergy Wound Technology.
Roger Schechter, M.D, Medical Director for Wound Management at Palomar Health in San Diego, Chief Medical Officer at Synergy Wound Technology, trained in Emergency Medicine, practices full time as a Wound Care and Hyperbaric Medicine Physician. He has been in active wound care practice and research for the past 19 years. Dr. Schechter practices across the continuum of wound management in outpatient, inpatient, and long term care.
In addition to his roles at the Palomar Health system and Synergy Wound Technology, Dr. Schechter concurrently serves as a consultant to the industry, helping to bridge the divides that separate the clinical, basic research and business aspects of wound care for biotechnology companies and digital health application firms. In that capacity he is involved in protocol development, providing marketing insight, and assistance with strategic planning, and health economic outcomes research.
Dr. Schechter is a speaker on the national level regarding wound care, advanced wound care modalities, and non-invasive vascular testing, and has spoken internationally about clinical research. He also provides science-based educational programs on behalf of wound care product manufacturers.
Dr. Schechter also frequently serves as a medical-legal expert regarding wound management. He has provided evaluation, advice to counsel, and testimony regarding the standard of care on over 80 cases involving allegations of medical malpractice and elder abuse in relation to the development of chronic wounds and skin breakdown of all etiologies.
Based on his experience as a medico-legal expert, Dr. Schechter provides risk management consulting for Acute Care and Long Term Care. He also offers a lecture series dedicated to Wound and Skin Breakdown Risk Management for Post-Acute Care, a curriculum designed to convey unique strategies for avoiding and/or mitigating litigation, as well as regulatory sanction.
Dr. Schechter is a Fellow of the American College of Certified Wound Care Specialists.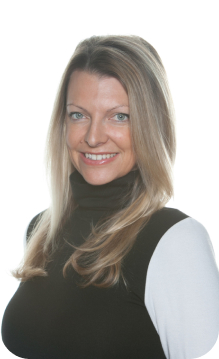 10 years experience in operations, governmental and international business, & budget management.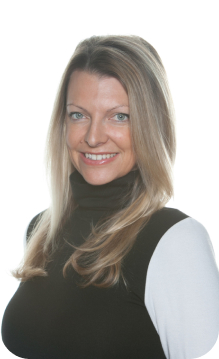 Jill Bolger
Founder & COO
Jill Bolger is a co-founder and COO of Synergy Wound Technology, a wound care management company, focused on technology, supplies, and equipment.
Her responsibilities include day to day operations management, customer service and support, customer processes development, new customer on-boarding, international customer development, product training, and marketing content development. Bolger is a skilled operations professional with specialties in governmental and international business, contract negotiations, and budget management.
Prior to joining Synergy Wound Technology, Bolger held the position of VP, Operations at WorldTEK Events (now McVeigh Global Meetings and Events). For eight years at WorldTEK, Bolger worked predominantly with international clients and governments to make profitable an expansion of education, knowledge, and communication products in the aviation industry, by way of conferences, meetings, and events.
Bolger has operations experience across many industries including travel, sports and healthcare.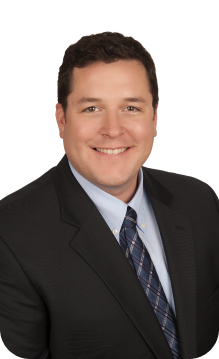 Matthew Dedek
Co-Founder & CTO
Matt Dedek is a co-founder and Chief Technology Officer of Synergy Wound Technology.
His specialties include clinical data analysis pipeline development, data-mining, web application development and cloud computing.
Dedek has over 10 years of clinical software development experience in HIPAA regulated environments. His applications have driven laboratory automation and data analytics in multiple San Diego biotech companies in the fields of bioinformatics, genomics, and urine drug testing. Dedek has multiple scientific publications and currently operates a laboratory automation and software development contracting company in San Diego.
Dedek specializes in cloud computing and holds multiple Amazon Web Services certifications. His experience with large and complex data sets and attention to detail were critical in developing InteliWound.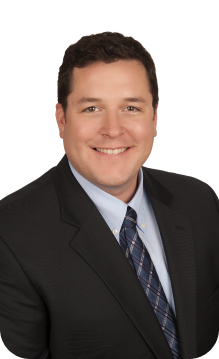 Software developer and data scientist with 10 years of experience working on regulated health care systems.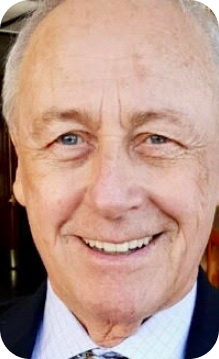 Retired Founder and Board Member at LifeWalker Mobility Products.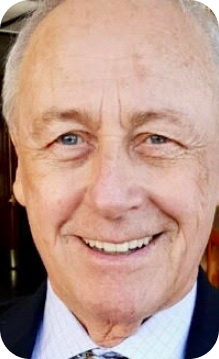 David Purcell
Advisor
David Purcell is a retired Founder and Board Member at LifeWalker Mobility Products.
Prior to LifeWalker Mobility Products, he was the Founder, Chairman, CEO, and President of Encad, an organization he took from startup to NASDAQ traded public company.
​Additionally, Purcell is a former board member of Metallic Power and Lpath and former founder and board member of Bishop Electronics and Ryno Electronics.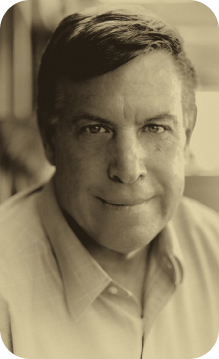 A former attorney with 38 years of experience representing public and private companies, venture capitalists and entrepreneurs..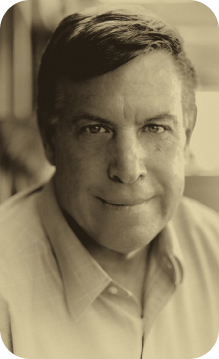 Craig Andrews
Advisor
Craig Andrews is a former attorney with 38 years of experience representing public and private companies, venture capitalists, and entrepreneurs. He has extensive experience in public and private securities offerings and mergers and acquisitions. Andrews served as a director for numerous public and private companies. He has comprehensive experience representing emerging growth companies and broad experience in founding companies, financing transactions, and corporate law.
Former Executive President and President US and Canada Region of Becton Dickinson (BD) with 30+ years of global business and healthcare expertise.
Advisor
Ranjeet Banerjee is the former Executive President and President US and Canada Region of Becton Dickinson (BD).
Ranjeet Banerjee previously held the title of Worldwide President of the Medication Management Solutions (MMS) business unit. Becton Dickinson is a global leader in medication management with market-leading product lines such as BD Pyxis™ (Pyxis ES, Pyxis IV Prep, Pyxis Logistics), BD Rowa™, BD Alaris™ Infusion Solutions, and the BD HealthSight™ platform for enterprise medication management.  The mission of MMS is to lead in delivering innovative solutions and value-added services that transform medication management to be safer, simpler and smarter.
Banerjee began his career with BD in 1995 as a Plant Manager and was responsible for the start up of the BD India plant.  In January 2001 he relocated to Singapore serving as the Director of Operations for BD Asia Pacific, and in July 2003 took on the role of V.P. Global Operations for BD's Medical Surgical Systems. In this role, he led the development and execution of the low-cost capability strategy. Banerjee led the Global Injection business as VP/GM from October 2009 to September 2013.  In October 2013 he assumed the role of Worldwide President of BD's Diabetes Care. 
Banerjee served on the Leadership Advisory Council of the Joint Commission's Center for Transforming Healthcare (2013-2014), whose mission is to transform healthcare into a high-reliability industry.  He serves on the board of directors for the California Life Sciences Association.
​Prior to joining BD, Banerjee was with Unilever, India for nine years in various management positions.  He holds a Bachelor of Technology in Chemical Engineering from the Indian Institute of Technology (IIT), Kanpur, India.